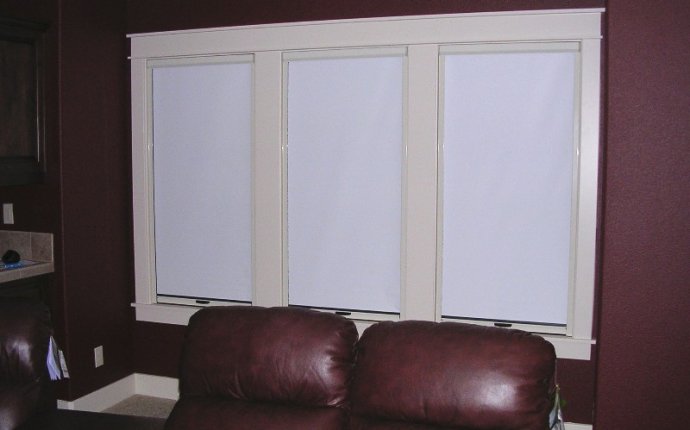 Blackout Windows Screen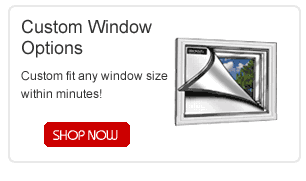 "My husband is a CSI for a local police department. He has never been able to sleep well in the afternoon. We have tried all types of curtains and covers to block out the sun and have always been disappointed. The Blackout EZ covers are amazing! They block out 100% percent of the sunlight. It is easy to install and remove when not in use. My husband has been sleeping so much better now that we have this great product. The customer service was also Great!"
- Deanna-NC
Blackout EZ Window Covers is a company focused on delivering restful sleep in complete darkness. We offer an effective window blackout product that keeps 100% of sunlight out of a room for sleeping during the daylight hours. Our blackout window covers come in pre-cut or custom sizes in different color combinations of white or black. Blacked out windows are perfect for the day sleeper and will improve your sleep and your health.
Our blackout window treatments are cost-effective and easy to install. They can be removed and re-applied as many times as needed. Blackout EZ window covers are a great choice for a variety of situations, including: night shift workers, parents of small children, movie enthusiasts, homeowners looking for energy efficient window covers to reduce heating and cooling costs, and more.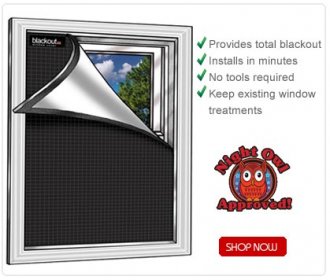 The Blackout EZTM Window Cover is the only window treatment that completely darkens the room.
It's exclusive VelcroTM Fastening System seals tight around the window frame, without the gaps you have with blackout curtains, liners, shades and blinds.
The Blackout EZTM Window Cover installs in minutes.
The Blackout EZTM has printed cutting lines that guides you to a perfect fit. Unlike black out curtains, liners, blinds and shades, the Blackout EZTM requires no measuring, tools, sewing, screws, hooks and no rods.
Only the Blackout EZTM Window Cover has the Exclusive Duplex Fabric.
The white side reflects the sun while the black side totally darkens. The fabric is specially coated to allow the adhesive backed VelcroTM to stick in the heat of summer and the cold of winter. The fabric is practically indestructible but cuts easily with scissors.
The Blackout EZTM Window Cover is easy to use and care for.
Simply place the blackout EZTM over the window and press around the edges to seal. The Blackout EZTM folds neatly away when not in use. The special fabric wipes clean with a damp cloth unlike other black out window treatments that require washing and dry cleaning.
Best of all, you can keep your decorative window treatments.
Source: blackoutez.com