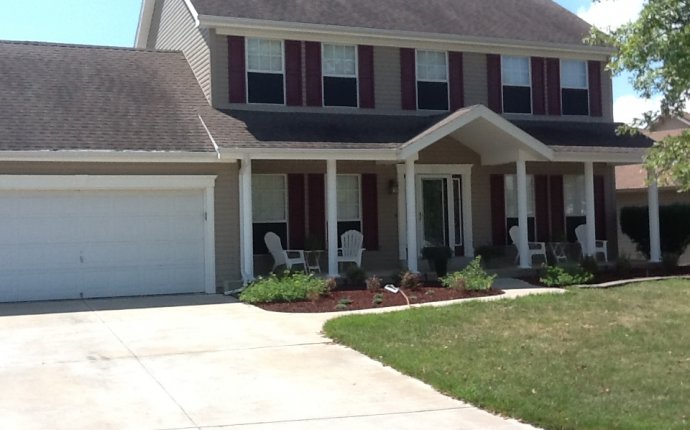 Windows Screen Frame Repair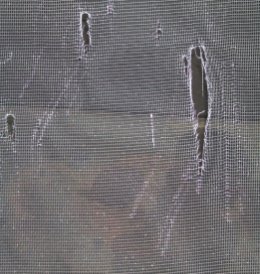 A torn screen is not just unsightly, it also let's insects into the home and can be a source of injury to anyone getting a hand or finger caught in the screen. You don't want spiders, bees, flies, and other insects invading your living room, bed room or anywhere in your house. To prevent that from happening, always have damaged window and door screens replaced. It's not expensive to replace the screen, especially if the screen frame is still in good shape. We offer different screen materials to fit your needs.
Window Screen Repair Do It Yourself Results
Here's a DIY window screen repair and replacement job gone bad. This screen looks bad, it totally detracts from the beauty of the rest of the home. Having screens that are cut, torn, ripped, etc. professionally repaired by replacing the screen in the frame is quite affordable and the results are much better looking and longer lasting than poorly replaced window screens.
Call the window screen experts at Kosin's to see how we can save you money on your window screen repair and door screen repair jobs. We're conveniently located in Livingston County, and are experts at providing repair and replacement of window screens and doors screens. We can give you a free quote, too. We can replace nearly any type of window screen and door screen, the frame structure and the any other parts needed.
Window Screen Repairs
Screen Repair In Livingston County, Michigan:
Have ALL your bad screens replaced at the same time
Ask about Rip-Stop tear resistant screen
Metal replacement screen
Extra fine replacement screen
Black-colored replacement screen
Any screen you want fixed, we can fix.

Call and schedule your free quote from Kosin's Replacement Screen services today.
Livingston County residents qualify for free quote. We provide screen replacement for Homes and Businesses anywhere in Livingston County, MI. If you have broken window or door screens or screen frames, we can fix that for you.
Don't wait another moment! Call Kosin's Screen Repair at 517-545-7772.
Kosin's Screen Repair Hours:
Monday to Friday: 8:00 a.m. to 5:00 p.m.
Saturday 9:00 a.m. to 3:00 p.m.
Window Screen Installation and Repair in Livingston County, MI.
Livingston County Door Screen Installation and Repair
Tear Resistant Window and Door Screen
Source: www.kosinsglass.com