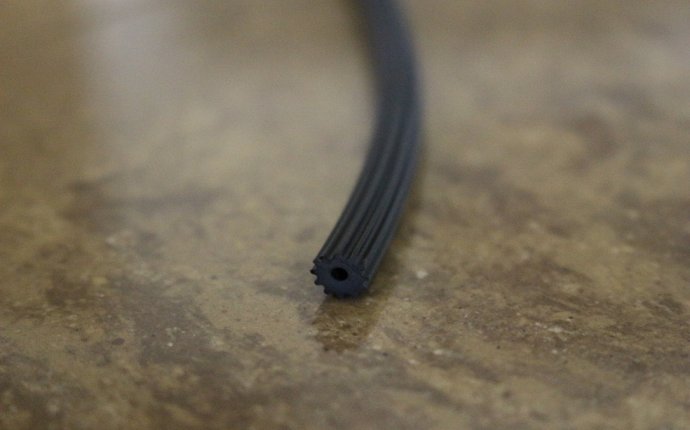 What Size Spline for Windows Screen?
WHAT IS SCREEN TIGHT®?
Screen Tight® is a patented porch screening system designed to eliminate the old cumbersome method of staples, nails, wooden lattice and paint. It provides the maintenance-free qualities of vinyl with the proven method of spline screening that adapts to wooden frame porches.
WHAT TYPE OF CUSTOMER WOULD USE SCREEN TIGHT®?
Screen Tight® is designed for both the Do-it-yourselfers and professional installers. It can be used on both remodeling jobs and new construction.
WHAT TYPE OF SCREEN WORKS BEST WITH THE SCREEN TIGHT® SYSTEM?
Fiberglass screen (including Sunscreen) works best in the Screen Tight® system. Aluminum screen wire will work too.
WHAT SPLINE SIZE SHOULD BE USED IN THE SCREEN TIGHT SYSTEM?
Recommended spline sizes are:
Fiberglass Screen - .175"
Aluminum Screen - .160"
WILL SCREEN TIGHT® SURVIVE THE ELEMENTS?
Yes! Screen Tight® is made of an outdoor grade vinyl similar to that used on vinyl clad windows.
IS THE SCREEN TIGHT® SYSTEM EXPENSIVE?
No! When you add up all the cost associated with the old method (wooden molding, paint, staples, nails, and replacement costs) and compare it to the one-time cost of the Screen Tight® system, it becomes obvious that Screen Tight® is the better investment. Everything you need to screen your porch usually costs approximately $1.00 per square foot of opening. This would include fiberglass screen, spline, all Screen Tight® components and screws.
Download Documents
» Screen Tight® FAQ in PDF
WHAT LENGTHS ARE SCREEN TIGHT® CAPS AVAILABLE IN?
8 foot lengths are standard. 12' 1-1/2" caps and 10' 3-1/2" caps can be special ordered.
WHAT COLORS ARE SCREEN TIGHT® CAPS AVAILABLE IN?
Screen Tight® caps are available in White, Grey, Beige and Brown.
WHERE CAN I PURCHASE THE SCREEN TIGHT® SCREEN PORCH SCREENING SYSTEM?
Hundreds of lumber yards and home centers across the country stock Screen Tight®. Stores affiliated with Ace, Servistar, True Value, Do-It Best, BMA, and LMC have the product in stock or available. Large chain stores such as Lowes, Home Depot, Carter Lumber, National Home Center and others stock Screen Tight®.
WHY IS SCREEN TIGHT® EASIER TO INSTALL OR REPAIR?
Screen Tight® uses the spline method of screening which every window manufacturer in the country uses. The screen is rolled into place with spline and a screen roller which is easier than staples and wood lattice.
DO YOU HAVE TO MITER THE BASE AND CAP?
No. Everything is straight cut. No miters.
WHAT TOOLS ARE NECESSARY?
A screen roller for rolling screen and spline, mallet for snapping the cap into place, a utility knife, standard snips or chop saw for cutting and a drill gun for attaching the base.
how to plan grocery shopping
how do shopping cart locks work
how do shopping malls make money
which 3 online retailers can you collect points with when shopping for the latest fashion trends?
where is the best place to go christmas shopping
shopping in istanbul what to buy
where is the best shopping in edinburgh
how much does a shopping basket cost
who plays brams mum in our house
how to stop dogs peeing in the house
how to create a shopping cart in php
why use paypal for online shopping
what house is moaning myrtle in
how to house a ukrainian refugee
what time does basildon shopping centre close
how to write shopping bot
how to delete tesco shopping account
how far can i travel to go shopping during lockdown
who set the smithy family house on fire
when did westfield shopping centre open
what happens in dubai shopping festival
when do morrisons take money for online shopping
what are you shopping for
how much should shopping cost per week
how much did online shopping increase in 2020
stylish shopping bags on wheels where to buy in newcastle upon tyne
what channel is the house on
what does online shopping mean
how much to park at westfield shopping centre
where does google home store shopping list
when did tesco online shopping start
how to add shopping links to instagram posts
when is shopping centres opening
where to go in new york for shopping
when is black friday shopping uk
how to use citibank credit card for online shopping
Source: www.screentight.com