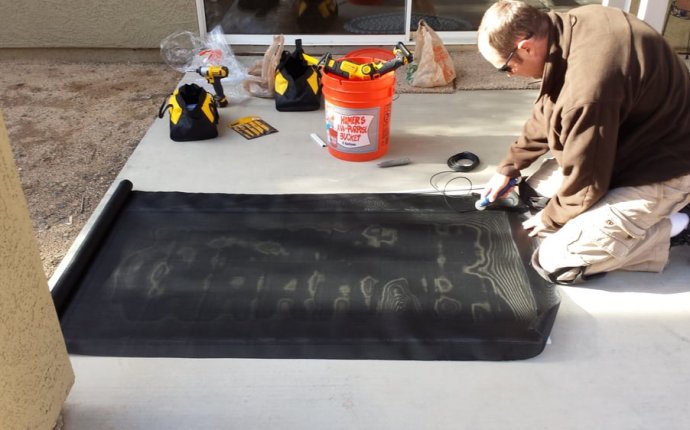 Mobile Windows Screen Repair
Corona, CA 92881
(951) 582-0535
This service is a 5 star business. I highly recommend these guys. Not only was it quality work but expedient as well. They are beyond fair in their pricing and was so elated with "Mobile Service Repair" I was compelled to tip them generously. Thank you "Mobile Screen Repair" I will definitely use you in the future, no doubt!
I live in Corona and wanted solar screening because it gets HOTTT in corona. Robert was super nice and did a wonderful job. i recommend him and his team to everyone. im very happy with the work.
Called on Robert and his team for another project since they did so well a few years ago. I wanted some sun screens put up before the summer on the exterior of my house. They were quick to replay, communicated well and completed the job flawlessly. Thanks guys
I cannot say enough great things about Mobile Screen repair. Robert came out with his amazing crew and installed a huge missing screen slider door, installed a missing side window screen, & installed another screen slider that fell off my other door. They were EXTREMELY professional and did HIGH QUALITY work. Robert suggested i get a new track for the huge missing slider. He had to come back another day to install it. My slider glides so smoothly now! Communication and appt making was really easy and a breeze. I will recommend him to everyone! Please give this company a try. Support small & local businesses!
Excellent experience. I sent one text on a Sunday, Robert followed up on Monday. I'm a landlord so I needed 3rd party billing and just texted him the information and my process for paying vendors. He did exactly as I requested without question. The 6 screens were installed on Tuesday (2 days after the Sunday initial text) and contacted me for payment after the work was done, he text/emailed the invoice the same day and I was able to pay be credit card over the phone. My tenant tells me they did a great job. I spoke to him one time on the phone after the work was done to give him the credit card and he was very professional, polite and efficient. This kind of excellent service with fair prices is not easy to find these days. I saved him in my phone and will use him again for sure. I highly recommend this vendor and will use him in the future.
This company was true to their positive yelp reviews. Though they were late in getting to my house, they kept me in formed to the time they would be there because each of their client calls took longer than they had expected. I can understand this because I called Robert out to do 1 sliding door screen initially and realized I actually had 3 screens I wanted fixing since I had someone coming out. They came with a crew of 3 and worked quickly right outside my house which was so convenient. The quality seems very good and I would recommend the them to anyone. Reasonable too since i never had to leave my home!
I am very happy with my new screens. Robert and Michael were very friendly and professional. They replaced all of the screens in my house (half needed new frames because they were bent). They did a great job and finished them in a timely manner.
Called Robert at Mobil screen repair at 9:00 in the morning. He told me that he would be at our house between 1:00 and 3:00. He arrived at 2:45 and had the new screen in the sliding glass door finish with in an hour!! He was very friendly and professional. Would not hesitate to call him in the future!!
I was pleased by Robert's prompt response to my inquiry via Yelp. He showed up as scheduled on 2/16, gave me an estimate and got right to work. So far so good
Mike and Robert did an outstanding job! The patio screen door took a beating between my kids and dogs. I made arrangements with Mike for a time frame and they arrived when expected. Mike recommended the screen that is designed to last vs pets (7X stronger than standard screen door). Plus it adds some UV protection as well. They did all the work on their trailer and set the door in place. Works great! Totally worth the $99. My pets were already giving it a little test run after the guys left. Make sure to give these guys a call when you need your screens fixed. They travel all around the southland.
Great company to work with. Fast and friendly. Defiantly recommend to anyone needing screens.
First - misunderstanding on the start time. Unlike some, they give a "window" of start times. However, once here it went smooth. Quality products and workmanship. Suggested more durable screen door product with better UV protection. Although they were a bit more in cost. My feelings are, my headache is gone! Yes I will call and use them again!
Robert showed up on time and was very courteous. He installed a new sliding screen door in less than an hour and his pricing was very reasonable. I would definitely recommend Mobile Screen Repairs for all your screen repairs.
Love our new screens! As said by others, I trusted the MSR Yelp reviews to help me with the selection of a reputable screen replacement company. MSR did not disappoint. On their recent visit, I only had them replace a handful of screens on our first floor and a slider that our dogs had knocked out. As agreed upon, MSR put in the dark solar screens. What a difference! You can certainly feel how they help keep the blazing Riverside sun out. I will certainly be calling them in the near future to fit the rest of my home. Thank you!
Not many people are prompt and do what they say they will, this company does. I was blown away with my Pet Screen door fix, so much more stout then the stock screen. Will use in the future
Robert came to my place back in September and resecreened and reframed all the windows downstairs. High quality and professional service. Saved me a lot of time and effort doing it myself, plusi would not have done as good of a job. Highly recommend Robert. Thank you.
These guys are awesome, Highly recommended. Took care of business even on a tough job. Thank you.
Robert and his team did an amazing and fast job repairing our screen door. Pricing was great and he was on time. Fantastic job, I will be referring to all my friends and family!
Mike was great! I called for a screen door handle replacement - got a great quote, and scheduled the repair. He showed up on time, quickly replaced to handle and then replaced two window screens that I had forgotten that I needed replaced. Great prices and great job. Very nice - highly recommend. Will use again.
Source: www.yelp.com