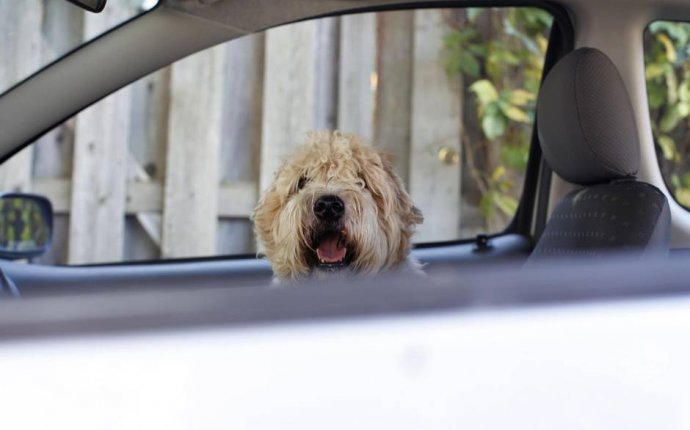 Car Windows Screen for Dog
The BreezeGuard Screens are wire mesh panels that are custom made of durable steel to fit your vehicle's windows in order to keep your dog safe and cool. Set of two!
Keep Your Dog Safe in Your Car (or Truck)!: The BreezeGuard Screen prevents your dog from jumping out of an open car window. It allows your dog to get a fresh breeze without the danger of being injured by flying debris from outside. Be sure to buckle up your dog or use a secured crate for maximum safety in your moving vehicle.
Keep Your Dog Cool: BreezeGuards come in sets of two, so that you can create a cross breeze. This will keep the temperature in your car within a couple degrees of the outside temperature.
Keeps Strangers Hands Out of Your Vehicle: This is great for dogs that are not so friendly with strangers near your car.
Perfect for Performance Dogs!: Invented for agility competitors!
Windows Can Still Roll Up and Down!: BreezeGuards install easily from the inside of the vehicle allowing for free movement of the window glass.
Strong and Durable!: BreezeGuard Screens are created from 1/4" welded steel mesh that is powder coated and anchored by two felt covered steel strips. The anchors slide down behind the glass into the actual door itself. BreezeGuards are very strong and will withstand very large and aggressive dogs. BreezeGuards will likely outlast your vehicle!
Gentle on Your Vehicle: BreezeGuard Screens attach to your car with felt covered attachments and a rubber gasket to protect the paint on your car.
Custom Made to Fit Your Car: The BreezeGuard car window screen can fit either the front windows or the back windows as you specify. Please note that custom-made BreezeGuards are not transferable to different cars. They are hand made in the USA!
FAQs:
"Are the BreezeGuard Screens secure?": The BreezeGuard screens are about as safe as your front door. If someone really wants to get them out, they can, but they will have to work at it. The screens are made of steel and the thief must have the right tool, the time to use the tool and a very quiet dog. It would likely be far quicker to break the glass to achieve their goal...
"Is it safe to leave my dog unattended with the BreezeGuards in my windows and the windows rolled down?" Each owner should make the call on whether or not it is safe to leave their dog in the car while using BreezeGuard™ Screens. These units were never meant as a security device or a kennel. Please note that no product can keep your dog 100% safe from heatstroke in the car, so please do not leave your dog unattended when it is dangerously hot.
Please Note: BreezeGuards will only fits cars that have a metal frame on the car door that borders the windows on all sides.
Returns: Returns are not accepted on this item since they are custom made, (unless there is a manufacturing defect of course, and if this is the case, please notify us within 3 days of receipt).
Shipping: Ships to US continental addresses only and no PO boxes. Due to the custom-made nature of this product, delivery takes 3-4 weeks.
Source: www.petexpertise.com