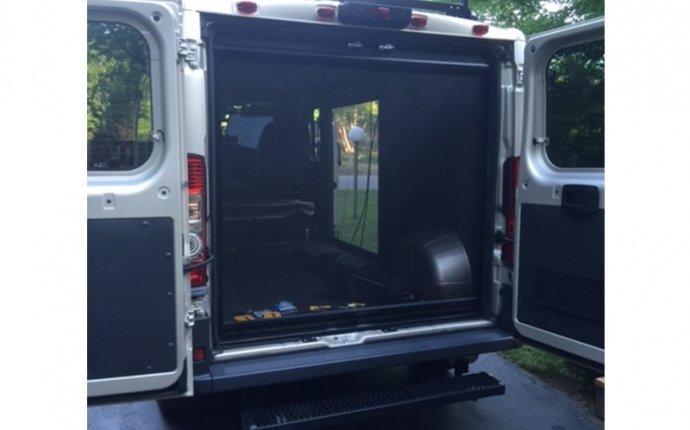 Rolling Windows Screen
Mere days after Microsoft ended its dirty tricks for Windows 10 upgrade pop-ups, the company is adding a full-screen nag to try and convince you to upgrade to Windows 10 before the free offer ends on July 29.
The new notification is similar to the screens you see during a Windows installation or upgrade process, as pictured here.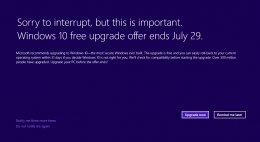 The new Windows 10 upgrade prompt: full-screen edition.
The impact on you at home: The notification screen features two primary buttons: Upgrade now and Remind me later. As this is the gentler, kinder version of Windows 10 upgrade nags, there are also two options in the lower left corner. The top option is called Notify me three more times, and is probably an option no one wants outside of Microsoft HQ. Right below that, however, is the essential Do not notify me again. If you plan to continue resisting the Windows 10 upgrade nags, that's the option you want.
Not everyone will see the new upgrade screen nag, however. Microsoft says you won't see the new full-screen prompt if your PC meets one of the following conditions:
You have a recent version of the "Get Windows 10" app installed.
You have selected the Do not notify me again option.
Your computer is detected to be incompatible with Windows 10.
You have previously uninstalled Windows 10 after you upgrade.
Your Windows 10 installation failed and rolled back.
You have hidden the "Get Windows 10" app notifications.
You have disabled the Windows 10 upgrade or you have disabled the offer screen through registry key settings.
When will I see it?
The company says you will see this message "when you unlock Windows through the end of the upgrade offer." For that reason, I would strongly recommend that you never, ever, ever choose the Remind me later button. Presumably, hitting that option—which most people will—means you'll be hit with the full-screen nag every time you unlock your PC.
If you select the "do not notify me again" option, however, you will only see this window the one time. Anyone who selects the "notify me three more times" option will, well, get what they asked for.
Microsoft's aggressive upgrade tactics are annoying, there's no question about that. But Windows 10 really is a great operating system that's only going to get better after the Anniversary Update rolls out on August 2.
Remember, if you want to upgrade you have until July 29—after that date Windows 10 upgrades will no longer be free. If you're not sure you want to upgrade, a good option might be to upgrade and then rollback your system within a few days, as ZDNet's Ed Bott recommends. That way you get to try out Windows 10, and still go back to your old OS. If you ever want to upgrade after July 29 you should be able to do so for free since you reserved a Windows 10 license for your PC the first time you upgraded to the new operating system.
Source: www.pcworld.com