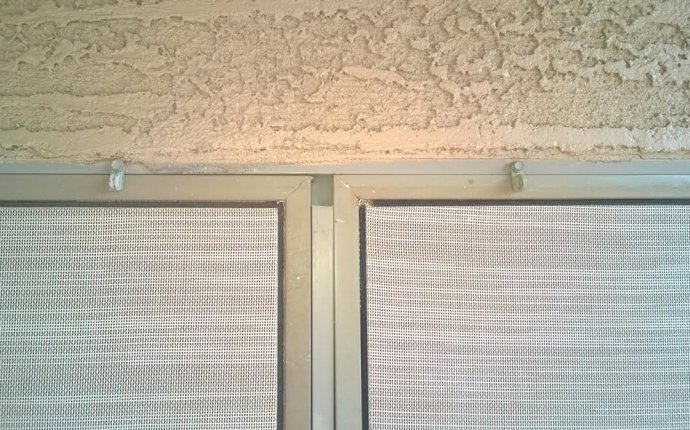 Sunblock Windows Screen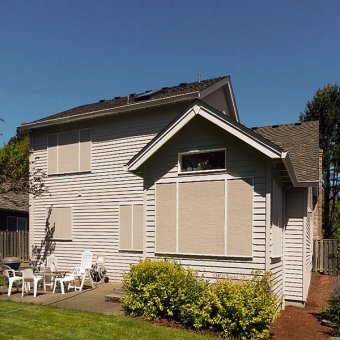 Benefits
Sun block or solar screens have a huge benefit that is already well know in the southern states and is only recently getting recognition in the north. They can be mounted two ways to the inside or to the outside. The simple principle is to stop the sun from heating up the glass in the windows and skylights to keep the inside of the house cooler. In many cases 12 to15 degrees cooler. They have an additional benefit if mounted on the outside besides blocking extreme sunlight they also protect windows against seal failure if installed properly. Oh and of course they still block out bugs. There are several levels of sun block: 75%, 80% and 90%. The more sun you block the cooler a room stays.
Clip-On Sunscreens for Windows
click image for gallery of
clip-on sunscreens
They can be installed inside or outside.
Keeps inside temperatures up to 15 degrees cooler in summer.
Blocks sunlight that causes carpet and furniture fading.
Frames are available in white, brown, tan, almond, black and mill colors.
Mesh colors available are brown, gray, charcoal and black.
Skylight Sunscreens
click image for gallery of
skylight sunscreens
THESE CAN BE MOUNTED INSIDE OR OUT BUT IF YOU WANT TO STOP THE HEAT PUT THEM OUTSIDE.
Removable for the seasonal needs.
They help the window seals on the thermal pane glass last longer.
Will not blow off in a strong wind.
Frames are available in white and brown.
Roll-Up Sunscreens
click image for gallery of
roll-up sunscreens
Roll up or down daily as needed.
Keeps inside temperatures 15 -18 degrees cooler in summer.
Comes in 8 colors.
Chain used to raise and lower the screen.
Screen can be anchored down when windy.
The 80% block still allows 20% outward visibility.
Installs against a wall or under an eave.
Mobile Screens Etc., Inc. proudly serving Portland, Oregon, and the surrounding areas of Beaverton, Clackamas,
Gresham, Tigard, Tualatin, Hillsboro, Lake Oswego, Troutdale, Oregon City, West Linn, Gladstone,
King City, Sherwood, Newberg, Scholls, North Plains, Aloha, Cedar Hills, Cedar Mill, Hillsdale, Raleigh Hills, Multnomah, Lake Grove, Oak Grove, Willamette & Wilsonville.
motor world
or city
fintech llc
new entrepreneurs
startup you
cities in ohio state
stanford fintech
vacation 2013
new entrepreneurs 2015
startup grind 2022
infant developmental psychology careers
off on vacation
quotes and author
tax vacation
new you city
startup jobs chicago
educational quotes for high school students
quotes about clarity in life
development system
crowdflower
100 startup
best developmental pediatrician nyc
vacation express aruba
startup of you 2.0
it entrepreneur
cities in the world
development lottery
mexican fintech
it development job
which city am i in
motion date
buy vacation
based startup
fintech funding
the summers
startup sale
entrepreneur art
Source: www.mobilescreensetc.com