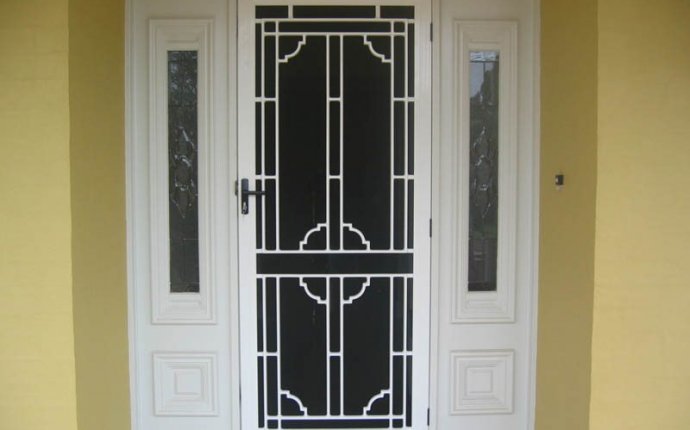 Windows Screen Adelaide
Security window screens specialists – Here at Max Security your safety is at our utmost concern – over the years we have realised that windows are a key target for any burglar and any back yard cricket incident. One of the best recommendations we could make is to invest in a high quality security window screen.
At Max Security, our first piece of advice is – always lock your windows and doors. If you want to ensure your family and your safety is maximised – then at Max Security we are able to cater to all of your security window screens needs. Our security window screens are very strong and secure; in fact, every security window screen features market leading Crimsafe security mesh. This means your windows will be as secure as they can be.
Your choice of colour for all of your security window screens needs
At Max Security we have a wide range and variety of colours and vanishes for your Security Window Screens. You are able to choose a colour that suits your existing home decor and colourings – please have a look around our site and get in contact with us when you need to fine a shade that suits your needs – click here.
You choice of 3 attractive and secure window grilles for your security window screens.
Max Security have three distinct grille types, including small diamond pattern, decorative patterns and standard diamond patterns. They are made to measure and to fit any pre-existing or new screen doors or windows.
In order to get an idea of the makes and designs please View our grille patterns here – make sure you let us know which style you would like and we will give you a free quote today!
At Max Security we offer a wide range of Crimsafe Security Mesh materials. Ranging from fibreglass and aluminium to tough mesh, paw proof for your animal and restricted vision mesh which can be customised by colour to match the frame and grille for you and your families privacy.
Fibreglass
Aluminium
Stainless Steel
Restricted Vision Mesh
Choice of colours to match the frame and grille.
Max Security – the Experts In security window screens installations in Adelaide – Our Team Await Your Call!
Our security window screens can be installed to any window, steel frame, timber or aluminium of any configuration. Not only do we offer customised security window screens to all makes, models and sizes. We can also customise them to the colourings of your home and surroundings.
Lockable and non-lockable window winders are available in a range of colours. If you're looking for a premium quality security window screen in Adelaide then call Max Security and one of our qualified, friendly installers can offer you an obligation free quote.
Source: www.maxsecurity.com.au