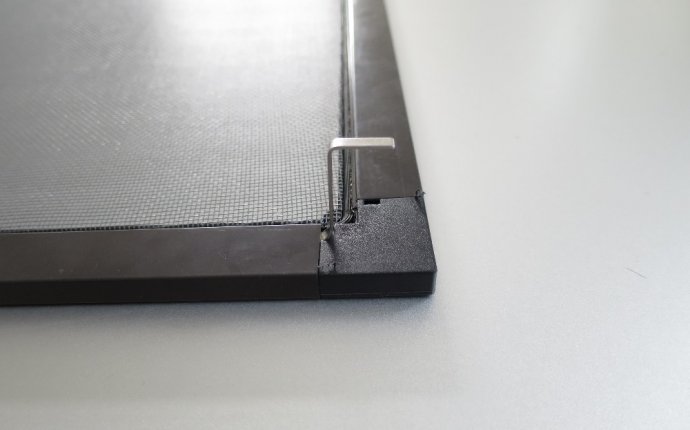 Windows Screen Replacement Kit
Contra Costa & Solano County, CA 94510
(707) 315-7293
This might be one of my most satisfying professional experiences ever. Guy showed up early, rang the doorbell right on time and took care of business while i took care of my business. If only all the other services I need could be of this caliber... It feels so good to pay for services done so well. I paid with Credit Card.
Cory is awesome. Called me back promptly, he came over around 430p and we discussed my pre-1999 double pane window screen situation. Being a professional he laid out the options and even made a quick frame to make sure he could do the job in an acceptable manner. Next morning he odds back at the house on time, makes and installs all the frames. Perfect! Wunderbar! Fantastico! Price is more than fair for the professional service and excellent quality.
So glad we found Screen Fix, fast with scheduling, great work, and honest pricing. He fixed 2 screen sliding doors for me and multiple screens. Thank you ! KL
Cory was very professional and did a wonderful job. That's why I'm recommending him to others!!!
I'm moving out of a rental, and I needed three screens fixed, so I checked Yelp and found Cory. I emailed him on Sunday night and got a same evening response. He was able to fit me into his Monday schedule, which was great because I was looking for a first half of the week appointment. He arrived early, was pleasant, and did a great job. His fees were exactly as advertised on his website. There were no hidden surcharges. Everything was fast, fab, and convenient!
Cory is a great screen fixer with a good work ethic, a great prices and from and friendly to boot! He even can do the pet resistant screening.
Cory was very helpful and very knowledgeable and quick. He did it no problem came out earlier then expected and had very good convo. Definitely will call again
We just bought a house and needed screens made for several of the Windows. I called Cory and he came out 2 days later and made me exactly what I needed. He was super friendly (even gave me suggestions for other things as I am new to town) and did great work. I'd have him back again if I needed more and would recommend him to anybody needing screens. Thank you!
We had several screens that needed to be replaced. Cory comes on time and is professional. His price is fair. He also did a good job. I highly recommend him.
Cory was a pleasure to do business with. He was on time courteous, super fast, and delivered 5 quality screen repairs at an awesome price. He even resurrected my zombie screen door. 5 stars for me!
Great service and even better prices. You can believe all the other good reviews. Highly recommended.
Great work! We needed to pet-proof many of our window screens, and Screen Fix did the job beautifully for a more-than-fair price. We'd have him back, but we ran out of windows and doors for him to re-screen. :) Highly recommended!
Great guy to work with, and did a great job. Our windows are an older style, and I didn't realize how challenging it can be, since sometimes the windows are not square. Cory was a great communicator, and I'm very impressed with the conscientious nature of his work. Would definitely use again, and would highly recommend. If only every contractor / repair person I dealt with were like Cory!
Very happy with Cory. We needed some window screens fixed. He showed up on time. Fixed all the window screens / or replaced the ones that had to be replaced. He even offers to show people how to do it. Did a great job.
Cory came out one day and did all the screens for our house on location! We had about 2 old screens that he was able to just re-screen over the old frame, and then he made us 12 more from scratch. The screens fit good and Cory was a pleasure to work with. If we ever need another screen he will be the first guy we hit up, but I'm sure these screens are going to last a long time.
I was on a major time crunch, to repair window screens on my rental home. Cory was so accommodating and pleasant on the phone. He came on a Saturday and was very professional. At first I only needed 2 window screens replaced but because he was offering such a good deal, he repaired and framed a total of 6 window screens for a fair price.He's very good at what he does and he's fast. I was very happy with his services, I will definitely have him come back to do the rest of the window screens in the home.
This guy is as good as it gets. He's a hard worker and gives very useful information along the way. His prices were fair and I have absolutely nothing negative to say about Cory (I can usually find something! But not with him!). I wish every business had his work ethic! :) I wish I could give six stars! If I need anymore work done, I will use him in a heartbeat.
This guy comes out to your house and replaces your screens at VERY reasonable cost. He has replaced screens at 3 of our houses. GREAT VALUE We like to support the "little guy" and recommend him highly.
Source: www.yelp.com