Bronze Windows Screen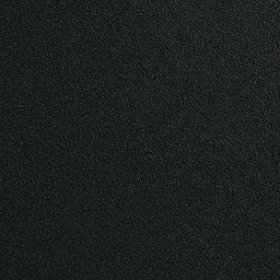 The extruded aluminum clad exterior on Sierra Pacific windows and doors features a finish composed of durable 100% flouropolymer powder coating thermoset to meet AAMA 2605 standards. Powder coatings are more friendly to the environment than liquid coatings for many reasons, including:
Powder coatings emit near-zero volatile organic compounds (VOCs). Liquid coatings are a major source of man-made VOCs.
The application of liquid coatings requires additional energy usage to operate the thermal oxidizers and scrubbers necessary to lower the VOC emissions generated during the wet paint process.
Powder is solvent free. Application of powder does not require the use of solvents necessary in liquid coating applications.
Powder coating is an EPA recommended finishing system, contributing to the Green Building Initiative.
Powder coated finishes have more surface hardness and scratch resistance than common liquid coatings.
Click on image to enlarge
ColorStay™ Collection
White 001
Linen* 032
French Linen 112
Morning Dove Gray 113
Colonial White 313
Sandstone 003
Beige 335
Tan 043
Gull Gray* 007
Seawolf* 044
Fashion Gray 111
Slate Gray 045
Battleship Gray* 321
TW Black 061
Black Sable* 060
Slate Blue 008
Light Blue 046
Steel Blue* 114
Aqua Mist 115
Hampton Blue 323
Sage Green 005
Teal 047
Hemlock Green 048
Patina Green 051
Forest Green 049
Evergreen 009
Green 004
Hartford Green* 050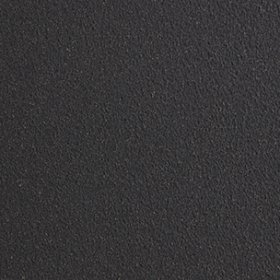 Moss 031
Greek Olive* 081
Terra Cotta 053
Clay* 026
ICI Brown 056
Colonial Red* 054
Harvest Cranberry 010
Burgundy 055
Deep Plum 116
Deep Taupe 077
Antique Bronze* 057
TW Brown 058
Bahama Brown* 309
Regal Brown 059
Brown 002
Bronze* 024
Black* 023
* Colors Available in Sierra Pacific Vinyl Offering (14)
Textured Collection
Peppered Steel 110
Sift Espresso 097
Mocha 098
Cajun Spice 099
Pesto 100
Weathered Collection
Weathered Café Royale 104
Weathered Cocoa 105
Weathered Brown 034
Weathered Bronze 078
Weathered Clay 075
Weathered Red Pepper 106
Weathered Rust 076
Weathered Basil 107
Pearl Metallic Collection
El Cajon Silver 068
Platinum 067
Light Bronze Pearl 069
Medium Bronze Pearl 070
Dark Bronze Pearl 071
Metallic Collection

Alpine Silver 062

Metallic Champagne 063

Bronze Classic 064

Classic Copper 088

Copper Penny 065

Industrial Collection

Medium Bronze Industrial 101

Dark Bronze Industrial 102
CA Anodized Collection

Clear Anodized 103

Medium Bronze Anodized 096

Dark Bronze Anodized 095

Black Anodized 117

WI Anodized Collection

Clear Anodized 332

Medium Bronze Anodized 307

Dark Bronze Anodized 306

Black Anodized 353

Copper Anodized 352

Note – Anodized suppliers are regionally based to our plants, so don't mix and match.
Colors on screen may vary from physical colors. See your local representative for actual cladding samples.
Standard Casement Hardware
Truth Encore® hardware is standard and features a low profile folding handle with nesting cover. Sash locks and crank handles are die-cast zinc. A stainless steel hardware package is available for coastal applications.
Click on image to enlarge
Bright Chrome

Brushed Chrome

Brushed Nickel

Western Pewter

Antique Brass

Bright Chrome
Brushed Chrome
Brushed Nickel
Western Pewter
Antique Brass
Upcharge and additional lead time may apply.
Choosing the Correct Glazing System
Today's architecture features ever increasing expanses of glass to capture views and allow natural light to illuminate interiors. Choosing the correct glazing system (the glass and the spacer between the panes of glass) for your climate, exposure and architectural design is one of the most important decisions you will make during the construction process. Sierra Pacific's advanced glazing system features a 100% polymer structural foam spacer by Quanex, (the world's only NO-Metal Warm Edge insulating glass spacer) paired with high-performance, spectrally-selective low-E glass.
Warm Edge
In order to overcome the thermal inefficiency of conventional aluminum window spacers, a new type of spacer product called warm edge technology has evolved in the window industry. Warm Edge refers to the type of spacer material used to separate the panes of glass in an insulated window unit. If the material conducts less heat or cold at the edge of the glass than a conventional aluminum spacer, it is said to be "warm-edge." Most of these newer window spacers are less conductive and outperform pure aluminum. But there's still one small problem - they all contain some kind of metal. And metal is highly conductive. Unlike other so-called "warm" edge spacers that contain steel or aluminum wrapped in butyl rubber, the Quanex spacer is made of 100% polymer structural foam. The NO-Metal formula conducts less heat and cold than conventional metal spacers and provides the warmest possible edge.
The NO-Metal Warm Edge:
Assures comfortable humidity levels and reduces worries about condensation and mold
Resists window condensation
Reduces energy costs
Provides long-life durability
Reduces outside noise transmittance
Structural thermoset foam spacer reduces the stress on the system therefore reducing stress on the glass which results in less stress cracks and reduces stress on the sealant increasing sealant effectiveness
Globally tested and proven spacer system
Ideal Glass Performance
The insulating effect of your windows has a direct impact on the comfort factor inside your home or commercial building. Typically 75% of the exposed surface of a window is glass, and the temperature of the interior surface of the glass directly affects the air temperature in the room. The better insulated the glass, the more comfortable the room. Sierra Pacific offers many glass options, including energy efficient, spectrally-selective low-E insulated glass, tinted, obscure and specialty glazings.
High Performance Double Coat Low-E Insulated Glass
Reduce Heating and Cooling Loads
High performance insulated glass with two low-E coatings blocks more solar heat than ordinary low-E and clear glass. The oppressive heat of the sun is composed of visible light and invisible infrared energy. Insulated glass produced with two low-E coatings allows the daylight to pass through the glass and filters out solar heat. In fact, it blocks a large percentage of the sun's harmful ultraviolet rays and delivers a performance improvement in winter nighttime insulation (R-value) compared to non-coated air-filled insulating glass.
High Performance Triple Coat Low-E
Insulated Glass
Insulated glass with three low-E coatings delivers the ideal balance of solar control and high visibility. This glass provides year-round comfort and energy savings, making it a good option no matter where you live. The secret is a triple layer of silver in the coating stack. It is formulated to reject solar heat while maintaining attractive visibility. It keeps the heat out while letting light in.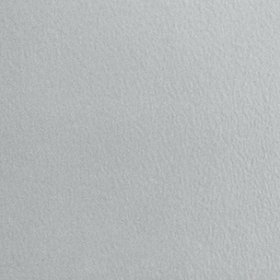 Source: www.sierrapacificwindows.com