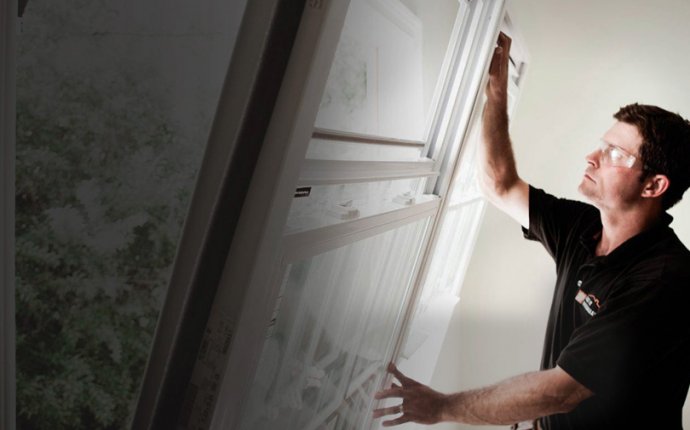 Custom Windows Screen Home Depot
This hasn't been a good experience whatsoever. We used THD thinking we'd have a pleasant experience, boy were we ever wrong!!! Process started in Nov 2016 - STILL not done and it's March 2017. 19 windows (7 are doubles) were ordered. The salesman couldn't explain why we 'might' need new construction as opposed to replacement except to say "it has something to do with how the house was built and they installed the existing windows." My husband had hurt his back the month prior and was succinctly clear that neither of us were looking for added projects when THD was finished. The salesman assured us we'd have nothing to do except put our curtains and shades back up, (LIE#1). So we signed the paperwork. We were getting a total of 25% off, we also decided to replace our rotting front door. We were both quite excited.
The salesman, BRIEFLY talked about the possibility that we MAY not be able to use replacement windows and might have to do new construction. He said he couldn't really explain why, "something to do with how they build the houses." My husband asked him again, "am I going to have any work when THD is done with new construction?" Rick (the salesman) again says 'no'. Well that was a lie, because new construction windows have new still and trim that only come primed, not painted, the project manager, Kevin, said "oh no you have to paint the trim and sills".
My husband got upset and was referred to the sales manager, Jason. My husband told him, that he'd hurt his back in October, and couldn't stand longer than 10min at a time, and we didn't want to void our lifetime warranty because we got paint on the windows. That if they couldn't get painting handled we'd be cancelling the order and not doing windows or the front door. To make it right, Jason, is painting the sills and trim on the new windows. Also, we realized that new construct windows would be more money, "labor is more expensive" said Rick. When they told us we couldn't do replacement the cost difference was so high, we cancelled the order for the front door. The difference was $3000, which was FAR more than we were lead to to believe.
We were told 3 weeks and the windows would be in. (LIE#2). I took a week vacation 4 weeks after the measuring was done. My vacation came and went and never heard back from anyone. Finally the morning I returned to work, I get a call from the salesman who tells me that there was a 'delay' in ordering our windows. (HOW many people are ordering window in NE in Nov for Dec install?). Didn't know what the delay was or why just that there was a delay. The windows don't come in until the end of January 2017. Install scheduled the 1st week of Feb 2017. I figure things are gonna get better. NOPE. The bottom sill of my old windows comes out a bit from the frame (to me it's like a little 'lip'). The 'head' installer, Mike, asks me if I want that with the new windows, because "I can do that, no problem", I told him that I'd like it and to please do it.
His first attempt was an added piece of wood that was LOWER than the wood attached to the windows. He does this with the 1st 2 double windows they install. HOW this on any level was OK to him, made my jaw drop. Kevin the project manager happened to by stopping by and said "oh it's an easy fix don't worry". WORRY? Of course I am. How is adding a piece of wood that's less thick than the one it's abutting OK? Instead of sending "3 short and 2 long" single windows they sent 5 short. So when they finished (in 2 days not 3) I had 2 old windows remaining, additionally new upper sashes had to be ordered as one of the double windows came with grids and wasn't supposed to. "No big deal" Kevin says. This whole project would have been done in 2 days not 3 even with the 2 missing windows. The crew finished both days, I mean, sweeping the driveway and driving off done 90 min earlier than I was told.
Source: www.consumeraffairs.com